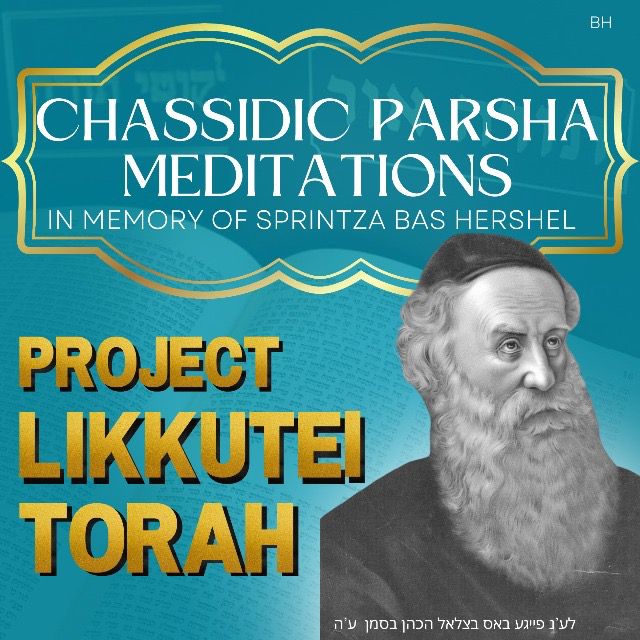 The ultimate purpose of learning Likkutei Torah and Jewish mysticism, in general, is for the intellectual content to permeate one's consciousness on a deeply emotional level, and consequently one's actions as well.
This program seeks to assist the learner in taking a theme from the mammer in that weeks Torah Or/Likkutei Torah and internalizing it through the course of a 5-10 minute Chassidic meditation.
This program, which is dedicated in memory of Sprintza bas Hershel, is a great opportunity to make Chassidic teachings available that can be meaningful and practical. Feel free to consume our content via podcast, youtube, WhatsApp broadcast, or directly from our website.
We would love to hear your feedback on this and other projects. Please email us at [email protected]
Access all of our Podcast Episodes Here!